Funk World
I created some of these in PSP and using plug-ins. They are different and not for the timid. I always try to size these at 100 x 100 pixels. That gives a nice picture while saving space on your pages.
Please note that Reptile has disappeared from their homesite and is no longer available. There will be no instructions for items created in reptile, but you are free to use the backgrounds just the same
You will need this background code in order to use them. Copy the code you see here.

To view these in their full glory click on them to enlarge them. If you like it and want it, then take it, but you must right click and save to your server. Please save the small image. Please do not link to this server. It is very easy to save these to your server using FTP or another file upload program. So please use good internet etiquette. Thanks.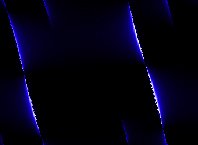 ---
Please note flirp and flutter created with Reptile